Avoid EAF Cable Failure by Relieving Torsion!
A majority of the electric arc furnace power cables we inspect have the most damage at the transformer vault end of the cable. The copper conductor package and heavy cover hose typically have suffered excessive wear due to torsional force or twisting of the cable when the conductor arms and furnace roof swings back and forth creating stress at that vault point. This torsion can often lead to premature cable failure and near certain outer covering damage. The EAF power cables are connected at a fixed point at the transformer bus. This fixed stress point, where the cable and the transformer meet, is under significant torque when the furnace roof rotates.
At inspection, we typically find signs including:
Premature conductor breakage
Damage to the cover hose
Kinks in the hose covering
Undue force, and possible damage, on the transformer bus
We found there are two cable solutions that relieve these stresses:
Adjust the directional helix lay to relax the cable during movement
Allow the heavy cover hose to rotate during conductor arm movement
An engineered terminal design will allow the cover hose to rotate around the fixed terminal barrel up to 180°. Good terminal design maintains precision tolerances so the terminal doesn't scar, erode, stop rotating, or leak coolant. Good terminal rotation is essential to sound overall performance.
I cover this topic in a video. Watch it here on YouTube.
Eager to solve problems, I2r POWER's technical team is more than willing to help you unravel your challenges.
Have questions about this topic?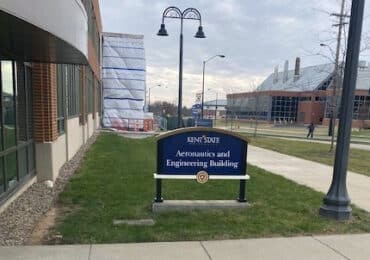 Power Cable Donation to Kent State enhances student experience I2r POWER recently provided two new sets of water-cooled power cables to the foundry and metal casting facility at Kent State University's College of Aeronautics and […]
Read More