BIT Solutions, Karrich Industries provide international representation
CANTON, OH – (December 11, 2020) I2r POWER leadership is pleased to announce BIT Solutions of Naucalpan de Juárez, Mexico and Karrich Industries of Selkirk, Manitoba, Canada have been selected to exclusively represent water-cooled power cables, electrical bus systems and  electromagnetic stirring service among steel mills, foundries and metal casters. Effective immediately Karrich Industries, servicing Canada, and BIT Solutions sales representatives serving Mexico will be offering I2r POWER industrial electric component solutions throughout Canada and Mexico, respectively.


"Working with the sales professionals at Karrich and BIT Solutions will allow customers in Canada and Mexico immediate access to high-value power cable solutions beyond the OEM," said Mike Pinney, founder and president of I2r POWER. "We appreciate the trust our international customers place in us to build electrically efficient components for North American operations."
BIT Solutions offices in Mexico can be reached at
Karrich Industries offices in Canada can be reached at
Founded in 2005, I2r POWER is a leading independent designer and manufacturer of water-cooled power cables, and has more than 100 years of combined experience in remanufacturing and servicing.
###
Have questions about this topic?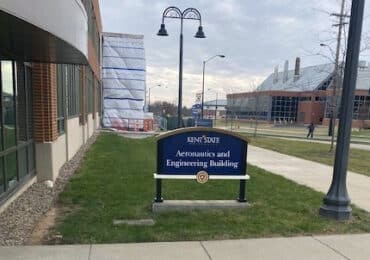 Power Cable Donation to Kent State enhances student experience I2r POWER recently provided two new sets of water-cooled power cables to the foundry and metal casting facility at Kent State University's College of Aeronautics and […]
Read More