Induction power cable terminal design options
Metal casting power needs are as varied as each induction melt system and application. The good news is you've got power cable design options!
The industry standard is a conventional crimped, swivel nut design. At I2r POWER we recommend promoting better coolant flow by building into this design a Constant Flow Ring (CFR). A CFR ring ensures that even when in a draped position or when the cable ellipses, it will get the ultimate flow that design will allow.
Watch performance tests of a Constant Flow Ring (CFR) on swivel nut terminals in the I2r POWER Video Gallery or on YouTube.
As good as a swivel nut terminal with a CFR ring is, soldered pocket terminals are a step up in coolant flow and electrical efficiency. A solder pocket terminal design will support the conductor wire and keep the conductor from collapsing on itself--preventing bunching and nesting which impedes flow. A solder pocket design will also allow suspended solids to pass, again promoting coolant flow.
When considering a solder pocket design, the ID of outer hose will need to be enlarged and a heavy gauge stainless steel core spring to push the conductor out to the sidewalls will need to be added. A solder pocket design will fully support the cable, will maintain the helix of the conductor, and will allow coolant to flow at all times.
I cover this topic in a video. See solder pocket terminal designs for induction melt systems in our Video Gallery or on YouTube.
Let us know how we can help you maximize power and minimize loss.
Eager to solve problems, I2r POWER's technical team is more than willing to help you unravel your challenges.
Have questions about this topic?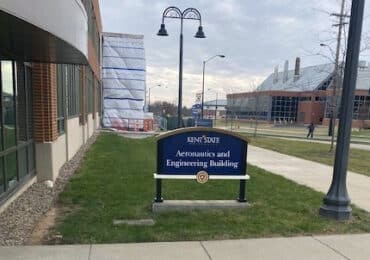 Power Cable Donation to Kent State enhances student experience I2r POWER recently provided two new sets of water-cooled power cables to the foundry and metal casting facility at Kent State University's College of Aeronautics and […]
Read More