Keep Your EAF/LMF Power Cable Spares Ready for a Really Bad Day
The unthinkable has just happened. You got the word that a power cable needs to be replaced, and NOW! So…where are the spares? Are they in the storeroom? Behind the furnace? Outside in the yard?
Here's what I'm hoping you'll find:
Spare cables are laying flat in stackable trays or suspended vertically to maintain wire bundle integrity and to retain electrical efficiency.
Your spare cables are stored at a moderate living temperature and were kept dry and free of elements like mud, rain or snow.
Every melt operation has it's own storage systems and processes. Please exercise as much control as you have so you, and the spare cables, are able to save the day. Melt floor crises will happen and you can be ready!
Eager to solve problems, I2r POWER's technical team is more than willing to help you unravel your challenges.
Have questions about this topic?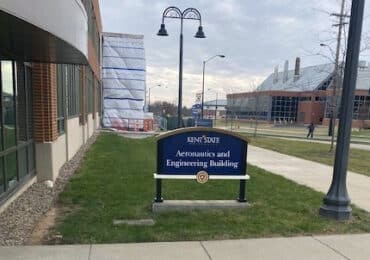 Power Cable Donation to Kent State enhances student experience I2r POWER recently provided two new sets of water-cooled power cables to the foundry and metal casting facility at Kent State University's College of Aeronautics and […]
Read More