What happens during a cable inspection?
Steps go something like this: You send in your used induction power cable. We'll open it up. Remove the cover hose. We'll expose the conductor. But more importantly, I believe there's a deeper understanding that power cables can give us.
Power cables are the arteries of an induction melting system. Just like high blood pressure can tell you all kinds of health issues you may have in your body, a power cable can tell you about issues you may have with your induction melting system.
What we look for when we tear a power cable down and report back to the customer, is not only about what it takes to get the cable back into good condition, but what we find when we tear down.
There could be excessive oxides in your system, the cable could be overextended, your facility may have poor water quality when it comes to finding excessive debris and solids in the cooling system. All of that can damage not only your power cable, but also the induction coil, as well as potentially capacitors or electronic devices in the power supply.
Please consider a power cable more than a consumable component of the induction melting system. Learn from your power cables, collaborate with your supplier, determine what caused the failure, and see how these findings can improve your overall induction melting system.
I cover this topic in a video. Find and watch it and other videos in the I2r POWER Video Gallery.
Eager to solve problems, I2r POWER's technical team is more than willing to help you unravel your challenges.
Have questions about this topic?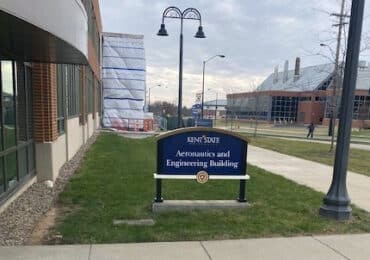 Power Cable Donation to Kent State enhances student experience I2r POWER recently provided two new sets of water-cooled power cables to the foundry and metal casting facility at Kent State University's College of Aeronautics and […]
Read More