Come for a Visit
Get a first-hand look at our facilities, operations, and products.

"A customer is the most important visitor on our premises…He is not an outsider in our business. He is part of it. We are not doing him a favor by serving him. He is doing us a favor by giving us an opportunity to do so." —Mahatma Gandhi
You are always welcome to stop in! Get a first-hand look at our facility built in 2014 in historic Canton, Ohio. Designed for ideal production and for future growth, we'd be delighted to show you around the plant. Please let Mike Pinney or Karl Schwenk know you're up for a visit and we'll be happy to roll out the welcome mat.
P.S. The national Pro Football Hall of Fame is only a few miles away.
From I-77 take the Faircrest St. exit and head West. Cross Sherman Church Avenue and take your next left onto Chamber Avenue SW into Mills Business Park. I2r POWER is the first building on the left at the top of the hill.
4300 Chamber Avenue SW
Canton, Ohio 44706
Come as you are, but safety glasses are required.
Skilled craftsmanship and top-grade materials are key to product longevity
In I2r POWER's quest for best quality production, your I2r POWER product is hand-crafted using top-grade materials by skilled technicians. Our production processes are designed to ensure maximum power transmission and to minimize product maintenance chores.
Today, I2r POWER serves customers worldwide with not only induction power cables, but additional value-added products including bus systems, vacuum pass through assemblies, and electromagnetic stirring device repair. Founded in 2005, I2r POWER works hard to over-deliver on customer expectations.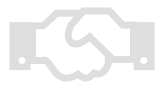 I'm interested in optimizing my power efficiency