3 Tests to ensure your spare Induction Power Cable performs
I'm often asked by customers, "How will I know my induction power cable is going to work when needed?"
There's a lot of money spent on spare components, and power cables are no exception. When they are needed, they are NEEDED! And if the cables don't work when required, it can be catastrophic.
There are number of tests conducted to ensure your cable performs:
Mechanical test – check physical specification requirements including overall length check, a thread check for proper interconnection, and terminal orientation.
Resistance test – a DRLO (Digital Resistance Low Ohmmeter) will measure in one millionth of an ohm for design-specific resistance accuracy.
Simulated Flow & Pressure tests – where conditions are simulated to measure for coolant flow and a static pressure test. In the pressure test, a cable is pumped up to 60 lbs./square inch, then we look for pressure drop, and finally we do the reliable soap and water test for leaks.
A lot of effort goes into post-testing to ensure your power cables are accurate and ready to go when needed.
I cover this topic in a video. Find it and other videos in the I2r POWER Video Gallery.
Eager to solve problems, I2r POWER's technical team is more than willing to help you unravel your challenges.
Have questions about this topic?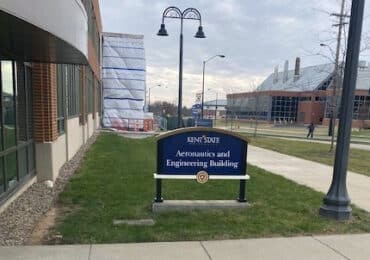 Power Cable Donation to Kent State enhances student experience I2r POWER recently provided two new sets of water-cooled power cables to the foundry and metal casting facility at Kent State University's College of Aeronautics and […]
Read More