Electromagnetic caster stirrer designs vary depending on use
Electromagnetic stirrers for steel applications produce very low frequency, high amplitude magnetic fields to agitate steel when molten. Steel applications include ladle stirring and stirring in continuous cast steel for alloy integrity. Always under water during operation, cooling water wicks the heat away from these induction coil sets.
Depending on how the stirrer is used and the effects desired, caster stirrer design options begin with some of these basic differences.
Stater or Core Assembly design options:
Removable from the outer casing weldment
Permanently attached to the interior of the casing weldment
Conductor/Magnet wire options include:
Flat shaped conductor with both polyester and KaptonTM dielectric insulation coatings
Round shaped conductor with a Kapton dielectric insulation coating
When caster stirrers come through the shop, we conduct several electrical tests to establish a baseline for each individual caster stirrer before we begin disassembly. Conducting these tests helps us in our quest to determine the root cause of failure. We document the disassembly and share details and findings with our customers.
I cover this in more detail in a video. Watch here in our Video Gallery or on YouTube.
Let us know how we can help you restore your electromagnetic caster stirrer!
Eager to solve problems, I2r POWER's technical team is more than willing to help you unravel your challenges.
Have questions about this topic?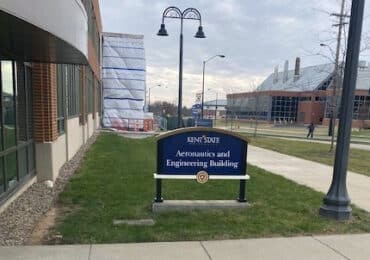 Power Cable Donation to Kent State enhances student experience I2r POWER recently provided two new sets of water-cooled power cables to the foundry and metal casting facility at Kent State University's College of Aeronautics and […]
Read More