Craftsmanship
Practical value in expert processes

"There's a tremendous amount of craftsmanship between having a great idea and having a great product." –Steve Jobs
Your I2r POWER product is handcrafted using top-grade materials by skilled technicians for maximum power transmission and to minimize maintenance chores. Critical to I2r POWER's quest for best quality production, solutions to your technical challenges are always a collaborative, engineered design effort. A clean, organized facility enables technicians to not only respond quickly to your needs, but also to work smartly and safely. Years of experience have honed I2r POWER's production processes to ensure your job is expertly crafted to meet your precise specifications.
More than 75 combined years of engineering, design, and build expertise
Best equipped and designed power cable production line in North America
More than 100 combined years of electromagnetic stirring expertise
Quality testing is integral to construction and is confirmed at respective build stages
Strong engineering and technical expertise support I2r POWER's strides for continuous improvement. Eager to solve your technical challenges, we welcome you to visit. Please contact us for a tour!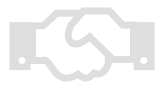 I want to see the process first-hand
Comprehensive inventory to address all melt system designs
Two bridge cranes for material handling from 2 to 20 tons
Full machining capabilities
Diagnostic testing including borescope, resistance, surge, high potential testing, calibration tooling, and more
Satisfy international quality tenets (ISO, TUV, CE)
Ready to solve problems, I2r POWER collaborates to ensure you have product solutions to meet your exact needs. Have a technical issue? I2r POWER's Engineering Center may be able to help.