Expertise
Increase your electrical efficiency in any demanding application

"Craftsmanship names an enduring, basic human impulse, the desire to do a job well for its own sake." ― Richard Sennett
Listening intently and paying close attention to customer product and process challenges allows I2r POWER to expertly craft products, maximizing power transmission for metal casters, steel makers, superalloy, and advanced material processors worldwide. Learn more about our expertise in your thermal industry.
Engineered Solutions for Your Application
Solutions are always a collaborative, engineered design effort. Handcrafted by skilled technicians using top-grade materials, our goal is to increase your electrical efficiency and minimize maintenance chores. We have a long history and deep expertise across a range of applications.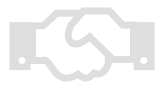 I'm interested in collaborating on my project