Company
Where highly skilled people collaborate

"There are no traffic jams along the extra mile." –Roger Staubach
Founded back in 2005 to design and construct water-cooled power cables for thermal processors, the goal throughout the expansion of I2r POWER has always been to ensure electrical efficiency through top-notch engineering, craftsmanship, and testing. Today, I2r POWER serves customers worldwide with value-added products including bus systems, vacuum pass-through assemblies, and electromagnetic stirring device repair.
At I2r POWER, innovative customer solutions are always a collaborative, engineered design effort. Products are expertly crafted by skilled technicians with quality materials for reliability and durability—for the longest possible life and to minimize maintenance. I2r POWER works hard to over-deliver on customer expectations.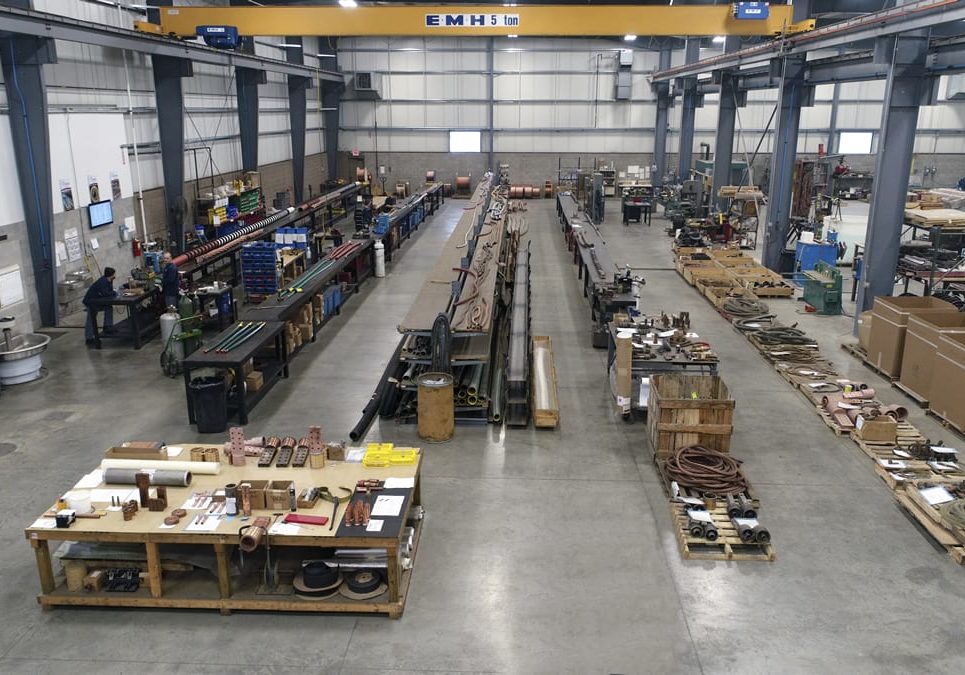 It's a formula for electrical efficiency. I2r POWER crafts high-value products so customers can maximize power transmission and minimize maintenance chores.
Vision  Delivering solutions, electron by electron
Mission  Eager to find solutions, I2r POWER responds with collaboration, hand-crafted quality and accountability.
Customers are partners in success. Go the extra mile!
Be a craftsman. Take pride in your workmanship and always strive for improvement.
Be your best. Be willing to try something new, be eager to solve problems.
Be trustworthy in all your interactions with customers, suppliers and team members.
Take ownership of a safe and clean working environment for all.
Have fun at work! Be friendly, helpful and respectful with team members.
I2r POWER employees care about what's beyond building doors—for our planet and for people in need. We live here in surrounding communities with our families. We want to grow and thrive as we live, work, and play. That's why we seek to develop sustainable business practices in our products and manufacturing processes to benefit future generations.

There's never a dull moment! Great ideas and collaborative breakthroughs keep I2r POWER busy on customer solutions. Find out the latest buzz. Visit our company LinkedIn page


We're growing! I2r POWER works hard to exceed the expectations of customers worldwide. There's room for advancement for someone who is detail-oriented, attentive to customer requirements, and recognizes customer service is critical to company growth. I2r POWER is always looking for a "go-getter"! Learn More