Carpenter Bros to represent in 14 Midwest, Southern states
CANTON, OH – (July 15, 2020) I2r POWER leadership is pleased to announce Carpenter Brothers of Wisconsin has been selected to exclusively represent water-cooled power cables and electrical bus systems among foundries and metal casters in 14 Midwest and Southern states. Effective immediately, Carpenter Brothers sales representatives will be offering I2r POWER foundry and metalcasting power cable solutions.


"Working with the sales professionals at Carpenter Brothers will allow customers immediate access to high-value power cable solutions beyond the OEM," said Mike Pinney, founder and president of I2r POWER. Carpenter Brothers representatives will be servicing the foundry market in the states of Wisconsin, Michigan, Minnesota, Illinois, Indiana, South Dakota, North Dakota, Iowa, Nebraska, Arkansas, Kansas, Missouri, Oklahoma, and Texas.
"Partnering with I2r POWER will allow Carpenter Brothers to offer our customers the engineering, expertise, and craftsmanship to optimize power and reliability from their power cables.  I2r POWER has years of experience with any induction system brand, type, or application ensuring Carpenter Brothers can offer our customers the best choice in value," said Jay Morrison, Vice President of Equipment Sales at Carpenter Brothers Incorporated.
Founded in 2005, I2r POWER is a leading independent designer and manufacturer of water-cooled power cables, and has more than 100 years of combined experience in remanufacturing and servicing.
###
Have questions about this topic?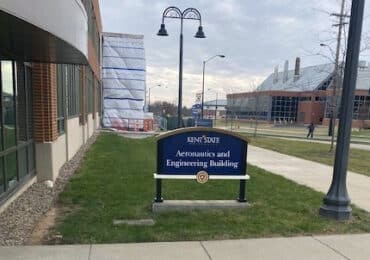 Power Cable Donation to Kent State enhances student experience I2r POWER recently provided two new sets of water-cooled power cables to the foundry and metal casting facility at Kent State University's College of Aeronautics and […]
Read More