COVID-19 Update: March 16
Doing all we can to keep your operations up and running
Our sincerest thanks for the opportunity to serve you. As you are no doubt keeping yourself informed, we are also monitoring the latest reports from Ohio's Department of Health, the federal Centers for Disease Control & Prevention (CDC), and the World Health Organization (WHO).
Be assured, we are doing all we can to help you keep your operations up and running and people safe during this unprecedented time. Precautionary measures have been implemented for the health and safety of all I2r POWER customers, suppliers, and employees.
Our facilities are operating without disruptions in supply lines due to multiple and decentralized resources. I2r POWER will continue to maintain close contact with our critical suppliers to ensure inventory and significant parts remain uncompromised. However, we understand the situation could deteriorate rapidly.
We appreciate the trust that you place in I2r POWER. We will continue to closely monitor the situation and take actions necessary to keep safe while providing the products and services you need to operate your business.
Take care and stay well,
Founder & President
Partner | Director
PS If you have any concerns or need more information on these efforts, please don't hesitate to contact us. Thank you.
Have questions about this topic?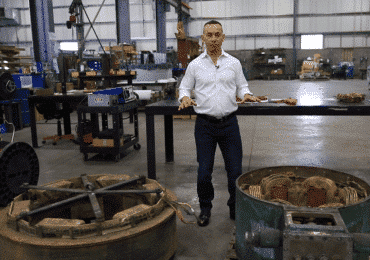 Electromagnetic caster stirrer designs vary depending on use Electromagnetic stirrers for steel applications produce very low frequency, high amplitude magnetic fields to agitate steel when molten. Steel applications include ladle stirring and stirring in continuous […]
Read More