COVID-19 Update: March 24
Open and available to serve
I2r POWER meets the government qualifications of "Essential Business and Operations" and will remain open to serve our customers and partners.
Sunday afternoon the Ohio Department of Health issued a Stay at Home Order requiring "All Persons Stay at Home Unless Engaged in Essential Work or Activity." This order went into effect at 11:59 PM on Monday, March 23. In addition to qualifying as an Essential Business in Section 12, we have reviewed Section 15 of the Director's Order outlining the requirements an Essential Business must fulfill. We assure you we have taken steps to be fully compliant for the health and safety of our customers, suppliers and employees.
I2r POWER continues to be available in person, by phone, email, fax, or video conference. We are doing all we can to help you keep your operations up and running, and people safe, during this unprecedented time.
We appreciate the trust that you place in I2r POWER. If you have any concerns or need more information, please don't hesitate to contact us.
Have questions about this topic?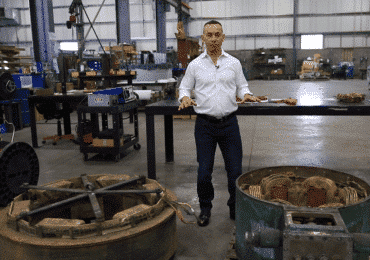 Electromagnetic caster stirrer designs vary depending on use Electromagnetic stirrers for steel applications produce very low frequency, high amplitude magnetic fields to agitate steel when molten. Steel applications include ladle stirring and stirring in continuous […]
Read More