Notable Project: Gerdau Long Steel – St. Paul DC reactor coils
Gerdau Long Steel - St. Paul, MN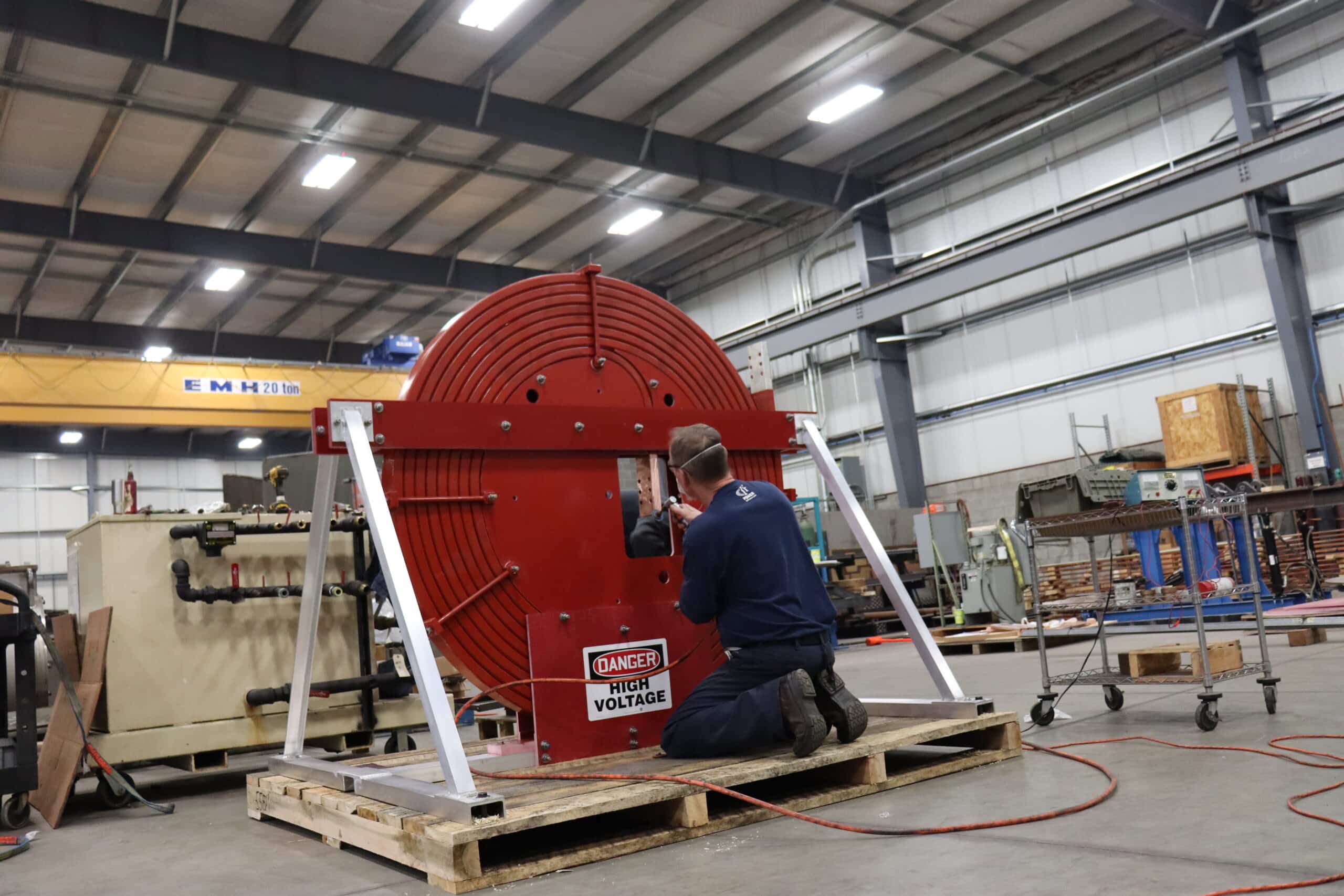 Problem:  Our customer's existing DC reactor coils were beginning to leak coolant, and the OEM, General Electric, no longer supported the equipment. Gerdau Long Steel could not continue to operate their DC electric arc furnace with their existing coils, and were having difficulty solving their problem.
Solution: The project began as a repair of an existing coil, but subsequently transformed into the manufacture of two (2) new DC Reactor coils. We developed a process to wind new coils on our horizontal table and join the tubing via the silver braze method.  The unique heavy wall copper tubing was sourced from Europe.
Eager to solve problems, I2r POWER's technical team is more than willing to help you unravel your challenges.
Have questions about this topic?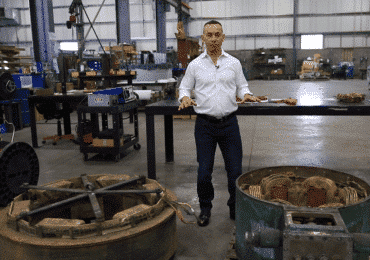 Electromagnetic caster stirrer designs vary depending on use Electromagnetic stirrers for steel applications produce very low frequency, high amplitude magnetic fields to agitate steel when molten. Steel applications include ladle stirring and stirring in continuous […]
Read More